Building the Black Coach: Curtains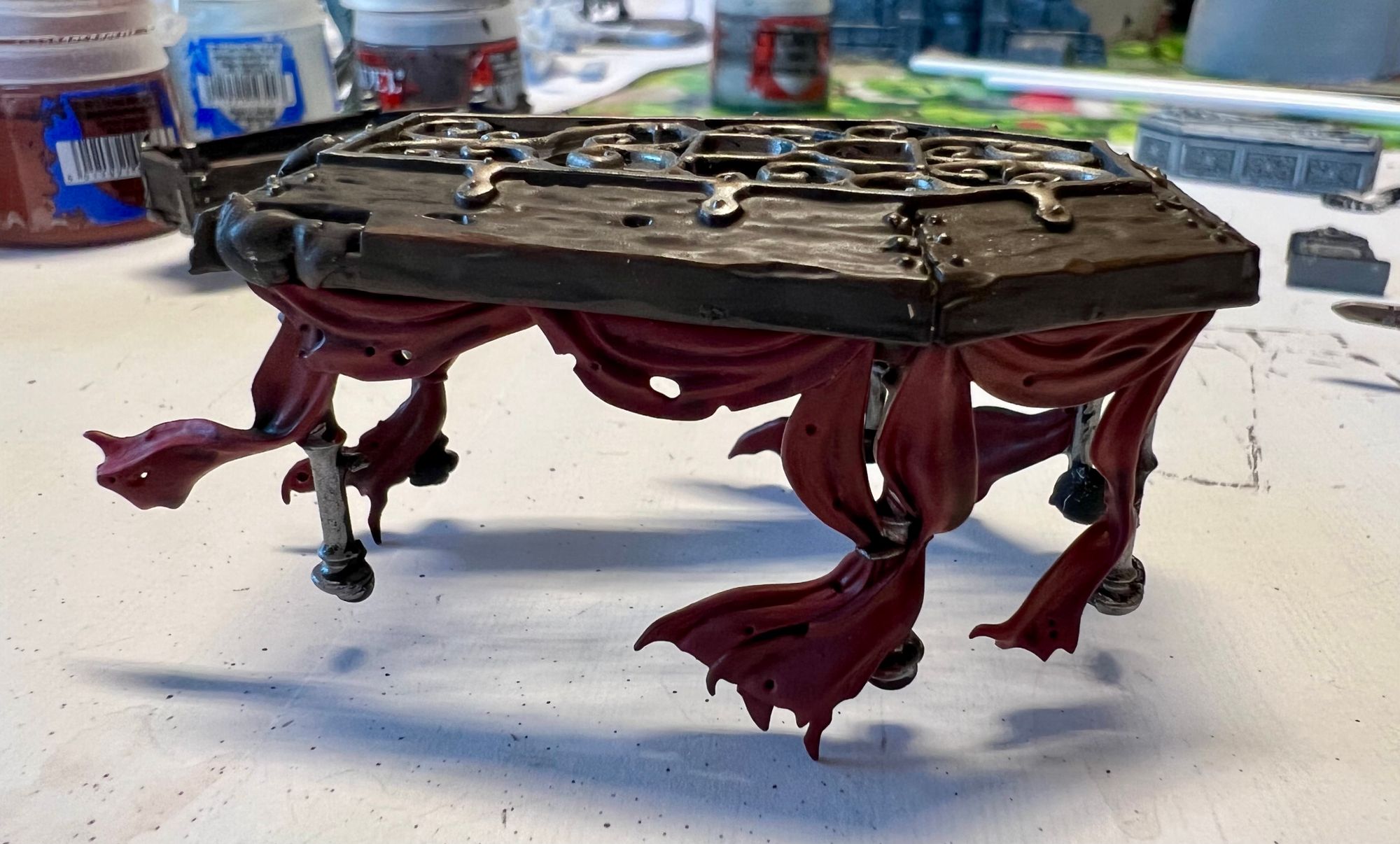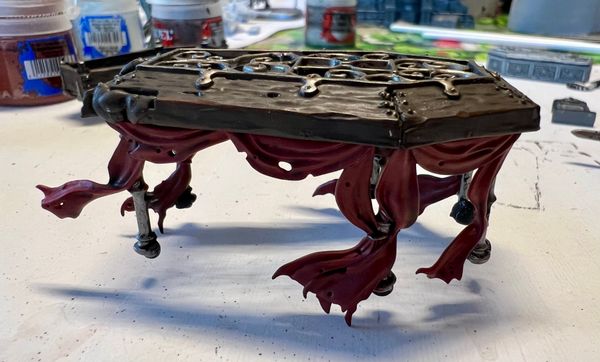 The curtains on the coach need, for me, to evoke the feel of old velvet.
I started with Khorne Red, then washed with Nuln Oil, and applied the Khorne Red again, leaving the Nuln Oil coat visible in the depths.
Next, a layer of Mephiston Red brought up the colour, then a very selective edge highlight with Wild Rider Red to finish.