Building Vanguard Raptors with Longstrike Crossbows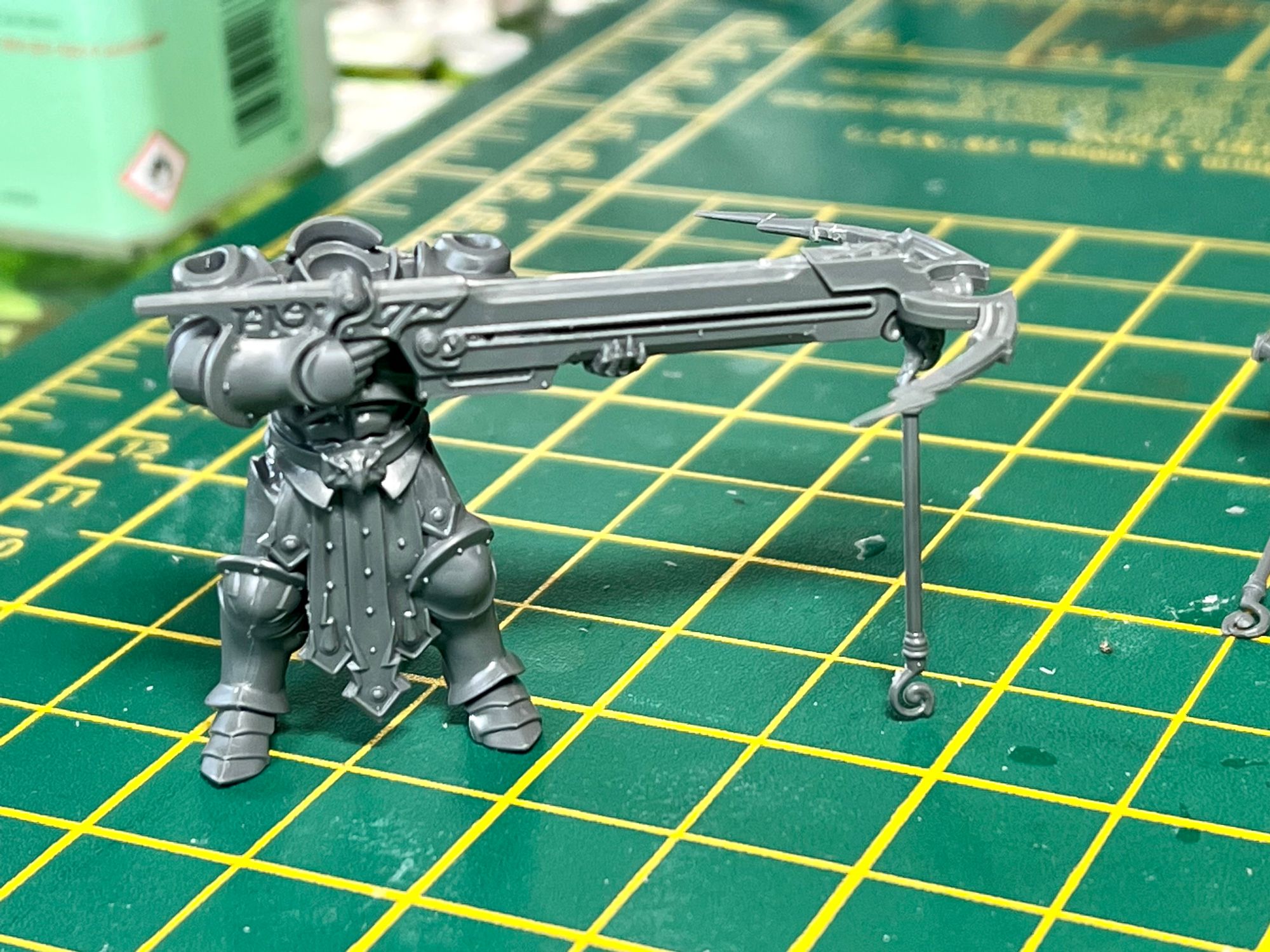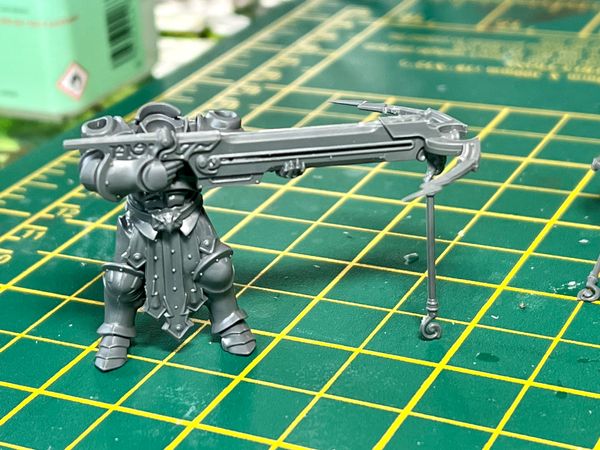 I have a unit of 3 Longstrikes, but it seems that 6 may be more efficient, even though they account for more than 20% of an army in a 2,000 point game. So I've got my hands on 3 more.
Building them is slightly awkward using the sequence of steps in the box instructions, as there's a challenge setting up two feet and the crossbow support so they end up in the same plane - they are the three contact points which need to line up with the base.
So I've assembled the top halves, and the bottom halves...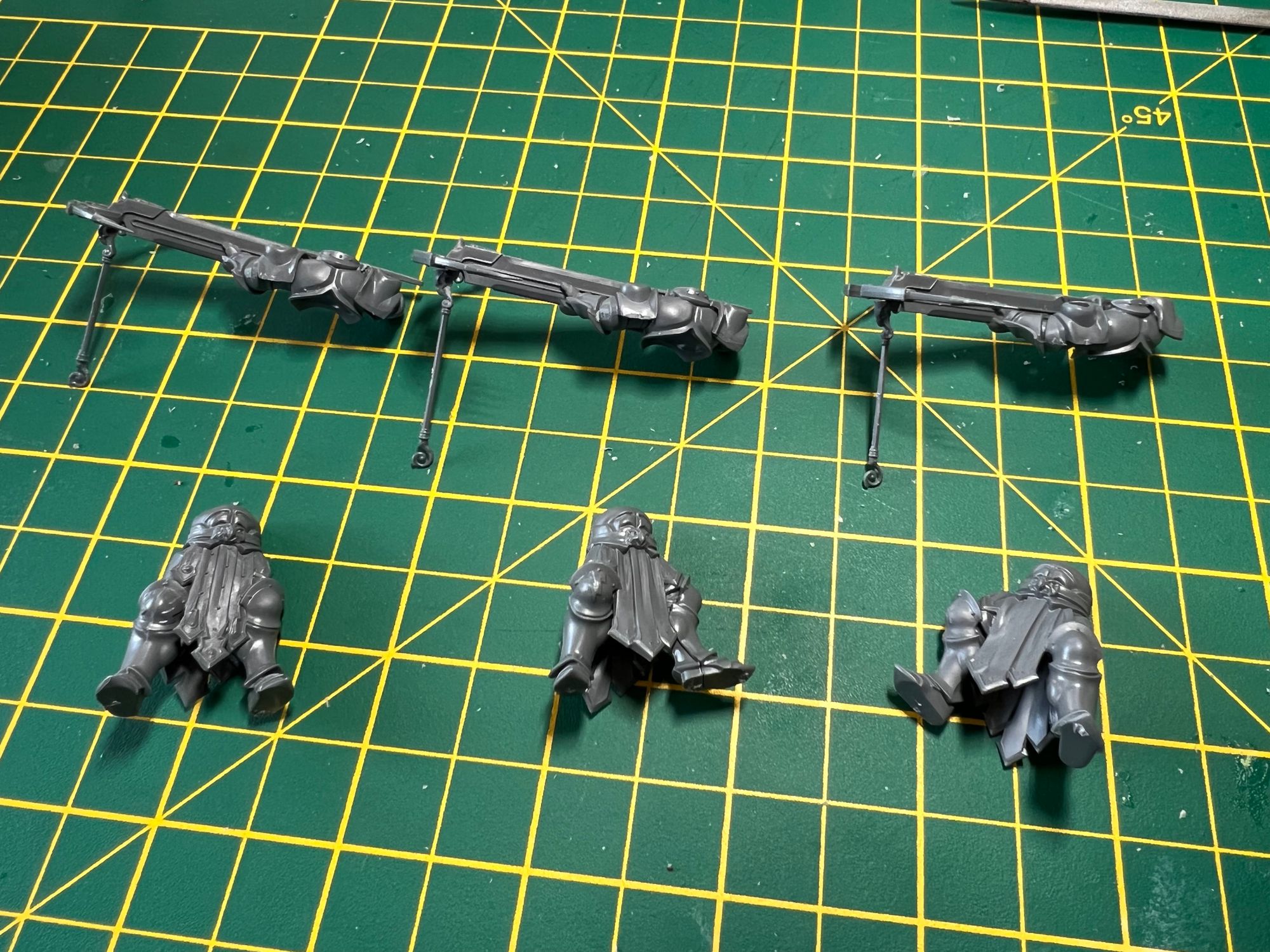 Then fix the feet in the right position, and glue the top to the bottom, resting the crossbow support on the table: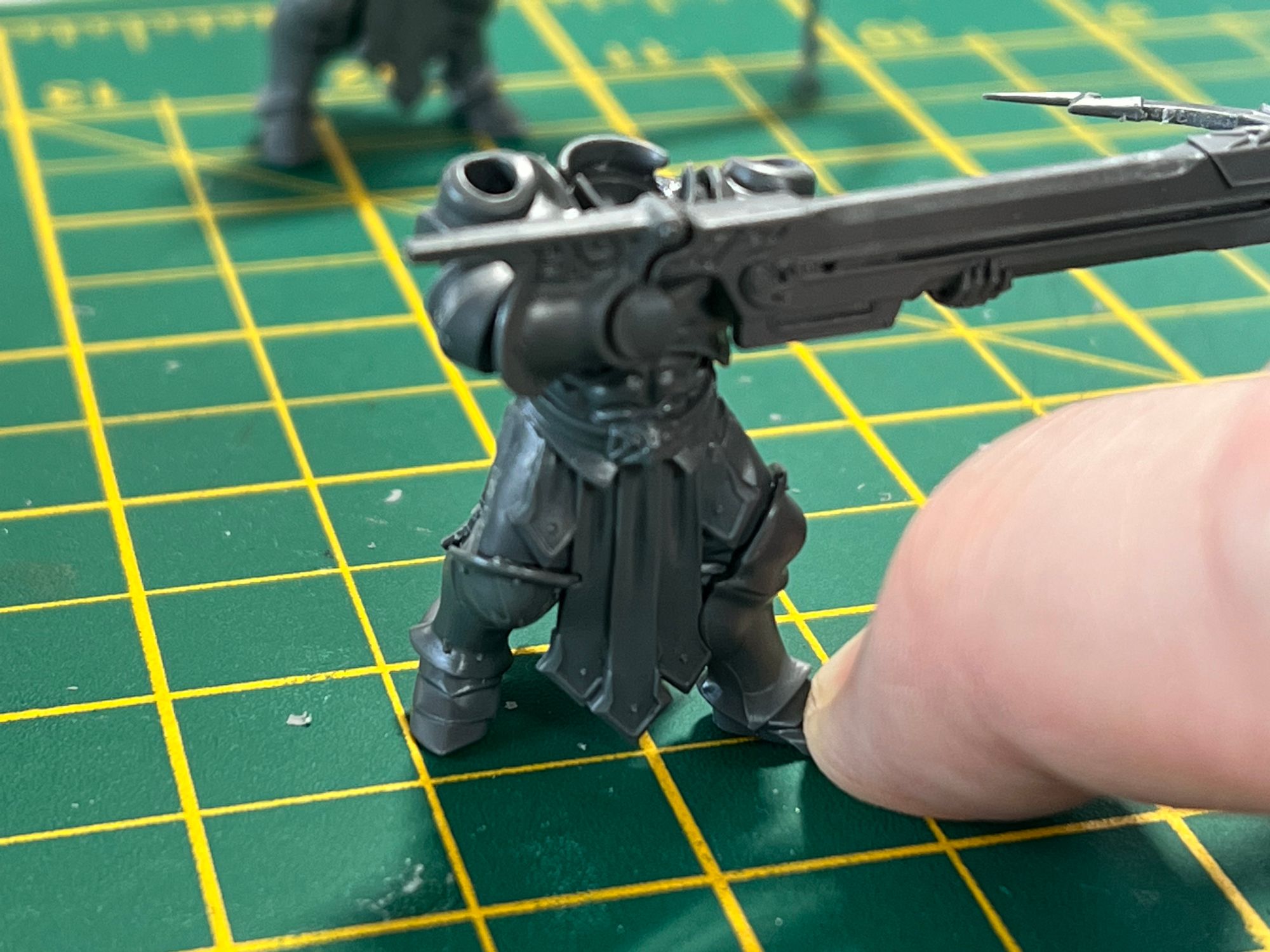 Perfect tripod, every time.